Tinder in 2018 : Digital Dating Is The Way To Meet People
At least for Android users
To nail your Tinder profile you got to have intriguing photos and an eye-catching bio. But it seems that it is not nearly enough. And after Tinder became a top-grossing app on Android in India, the digital dating app is flooded with a spectrum of profiles. While having an overabundance of choices sounds nice, but distinguishing a better suited profile has now become tedious. Keeping this in mind, to offer a better online dating experience, Tinder has launched a new feature called 'Top Picks' in India and globally. The new feature has rolled out on iOS and Android platforms. However, it will only be available to paying subscribers on Tinder Gold. The feature was first test launched in June 2018.
As the name suggests, the new feature curates a list of your best potential matches, called 'Top Picks'. The prediction of the potential match will be based on measures like a user's job, education, hobbies, and other details noted within their profile. Tinder then uses this data to organize users into different groups, like 'adventurer', 'surfer' and so on. This information is conflated with the users' previous swiping habits.
Reportedly, Top Picks is inspired from another online dating app that goes by the name Coffee Meets Bagel. Coffee Meets Bagel works through all the profiles in your vicinity. It curates all those profiles that suit your profile the most. This results in eliminating the need of going through an unlimited number of profiles to finally find some suitable matches.
Paid features like Top Picks have helped in boosting Tinder's growth trajectory. Following the introduction of this new feature,Tinder became a top-grossing app on Android in India. Paid Tinder subscribers are soaring up to millions. Match Group, Tinder's parent company reported that Tinder added 299,000 paid members in the second quarter, totaling 1.7 million in the past year and more than 3 million since the app started offering its subscription services.
Why Are Dating Apps Really A Huge Success?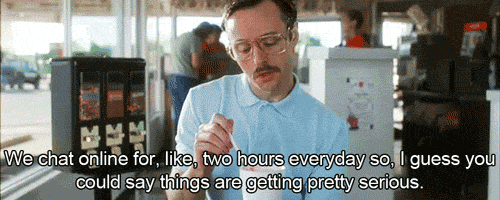 This question is not even up for debate. According to a 2016 survey by Pew Research Centre, 59 percent of Americans think dating apps are a good way to meet someone. The recent trends in digital dating clearly shows that people don't want to go through the exasperating traditional routine of meeting someone in a bar or a quaint cafe.
Digital Dating Apps owe their huge success to the presence of a diverse range of men and women. Encountering such diversified options is not really possible otherwise. And juxtaposed to meeting someone offline, people are more open on dating apps like Tinder. Not to say, more honest about what they are looking for.