Google Play Rolls Out New Gift Cards in India Starting at Rs.750
Here's some interesting news for all you Google Play users. While, you already know that they had recently launched the Google Play prepaid vouchers in June, they're now announcing the roll-out of physical gift cards in retails stores across the country.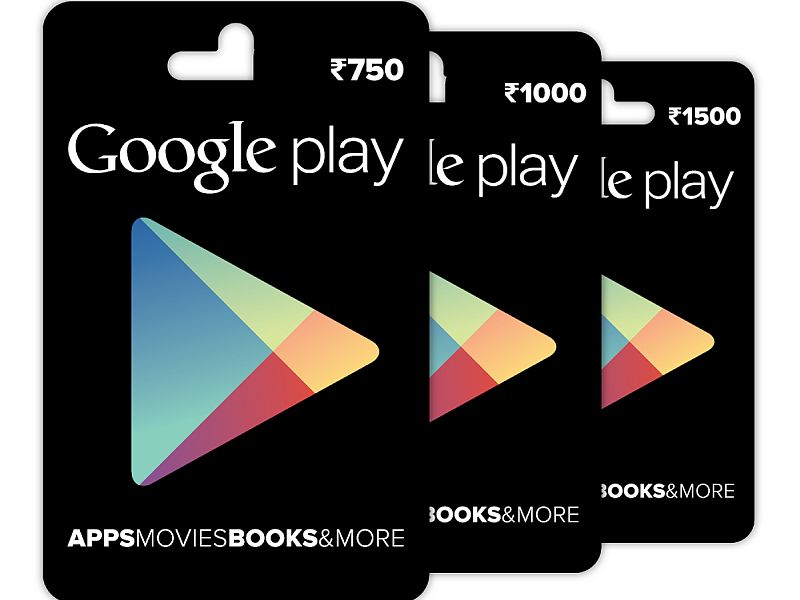 Google Play is an pretty cool digital store where you can buy apps, games, e-books etc. The app is compatible with smartphones and other smart devices too. So, now the Google Play gift cards will help you purchase stuff on Google Play with much ease. They will be available at three different rates – Rs.750, Rs.1000 and Rs.1500, and can also be purchased via Snapdeal as COD shipments.
"We hope the increased availability of Google Play Gift Cards will make it easier for users to enjoy your favourite movies, books, magazines, apps, and games across all your devices" – says Saurabh Agarwal, Head of Retail Partnerships – Google Play, India
As mentioned above, these gift cards will also be available in retail stores such as – Spice Hotspot, Vijay Sales, Planet M, Planet Mobile and Sangeetha Mobiles.
If you avail of this new deal, let us know what you think of it.