Huawei Nexus Passes GeekBench With Snapdragon 810 and 3 GB RAM
In an earlier post we had mentioned that Google is planning to launch two new Nexus phones on the 29th of September – LG Nexus 5X and Huawei Nexus. New leaks have been found ahead of the Google event that reveal a few key specs of the Huawei Nexus. The phone codenamed 'Huawei Angler' was found to have passed through the GeekBench benchmark software.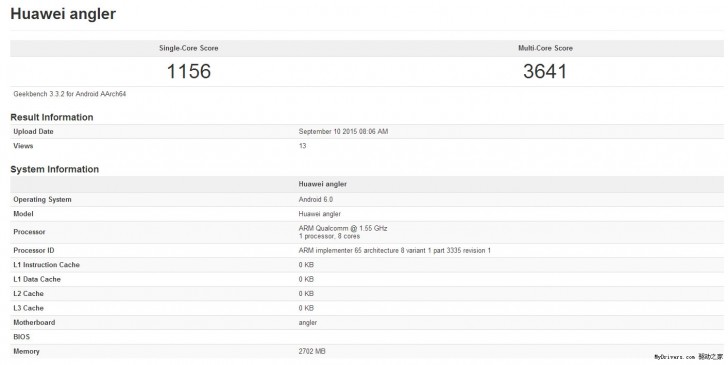 As the image shows, the Huawei Nexus will sport the Qualcomm Snapdragon 810 chipset, with 3 GB of RAM, and will run on Android 6.0 Marshmallow. The new OS will debut along with the Nexus smartphones on the 29th.
Other rumours that have surfaced on the Huawei Nexus in the past suggest that the phone will either have a 5.5 or 5.7 inch screen, with either 1080p or QHD display. The phone is also rumoured to have a USB Type-C port and a fingerprint scanner. We'll have to wait for the 29th to see how many of these rumors are true. Follow this space for more on the Google event.