Qualcomm Snapdragon 820 is Now Official
The Snapdragon 820 is said to pull the Snapdragon 810 out of darkness, as the company revealed some legitimate information on its newest upgrade.
First things first – it will use custom 64-bit Kryo cores, bye bye Cortex. But what the company has revealed is mostly about the GPU and ISP. The Snapdragon 820 will use the new generation Adreno 530 GPU, Snapdragon 618 and 620 will use 510. All 5-series Adrenos will support OpenGL 3.1 (with 3.2 coming later) and the new Vulcan API.
With these specifications in mind, Qualcomm is confident that there will be a 40% improvement in performance couple with a 40% cut in power.  The same goes for the Adreno 510 GPU, which should have the same perks over the 405.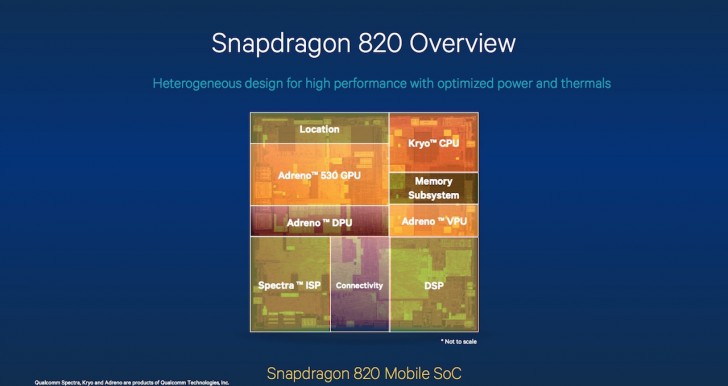 The Snapdragon 820 is said to be supported by 14nm or 16nm chips (down from 20nm for the S810) and the power will be further boosted by a standalone power manager for the GPU. However, this hasn't been made official, yet. The GPUs support HDMI 2.0 and up to 4K @ 60fps output, they'll even manage 4K output wirelessly (though capped at 30fps).
Along with the above mentioned upgrades, we will also see the ISP being upgraded. The new Spectra Camera Image Signal Processor is said to be smoother at handling small camera pixels, hybrid autofocus (i.e. added phase detection AF), low-light performance and leaning on the GPU for software "optical zoom."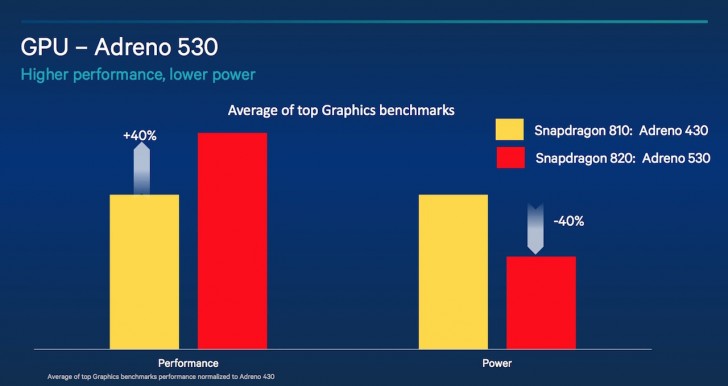 The new Snapdragon will support dual cameras at the back and unlike its predecessor, the 820 will allow different focal lengths. The ISP and GPU will simulate zoom steps in between both focal lengths to achieve a smooth transition similar to proper optical zoom.
No other information has been yielded, other than the fact that Snapdragon 820 will be available on devices from 2016. Watch this space for more information.
Source: [tw-button size="medium" background="07ABE2″ color="" target="_self" link="http://www.gsmarena.com/snapdragon_820_gpu_detailed_adreno_530_is_fast_cool-news-13499.php"]GSMArena[/tw-button]