Yahoo Messenger: Is It Back?
Today we have moved on from the age of emails and PCs to the age of texting and mobile phones, and with apps such as Viber, WhatsApp, FaceTime, Skype etc. the use of emails has become almost limited to being used exclusively for official purposes. In the process, age old apps like Yahoo have almost become redundant, especially with the growing popularity of new apps such as Google because of their efficiency and ability to cater to the growing needs of the modern lifestyle.
Recently though, Yahoo has made a silent comeback with the launch of its Livetext app on the iTunes app store. The unique feature of this app is that it is a peculiar combination of silent video chatting combined with texting. This app is unlike Skype or FaceTime. Users can have a virtual face-to-face chat and text each other simultaneously, without the voice getting in the way of the messaging. It should be very useful for people in business or classroom situations.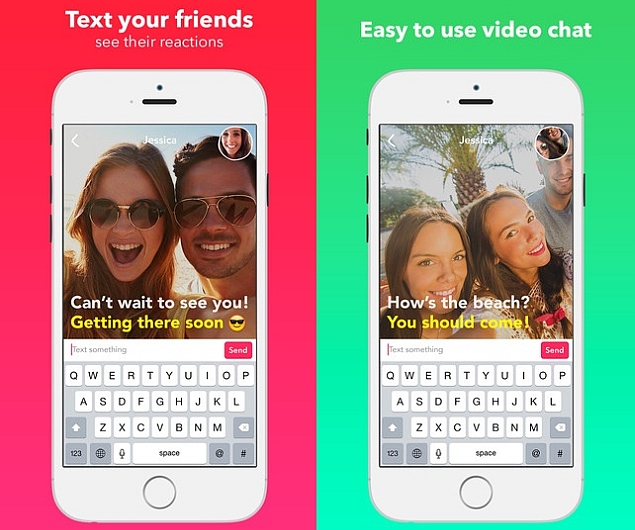 The advertisement for this app as the iTunes description states is as follows:
"Welcome to Livetext for iOS, the most natural way to have REAL conversations. It's live video texting, without sound. You will feel like your friends are right there with you."
Therefore, according to Yahoo, this new app should allow people to interact more naturally. This is Yahoo's answer to making communication and interactions in the modern world efficient, interesting but yet personal and REAL.
The reviews for the app have been mixed. Some consider it a worthwhile comeback while others term it as 'odd'. The necessity of silent video chatting has been questioned, although as previously mentioned it could be of use in certain situations. Apart from that, we also have apps such as FaceTime and Yahoo's ultimate usurper, Gmail with functions such as Google+ Hangout which is basically "free video chat service from Google that enables both one-on-one chats and group chats with up to ten people at a time." Yahoo Livetext on the other hand, is still not equipped for more than a 1:1 interaction- at least for the time being.
Yahoo made its app live, on July 11,2015. Livetext for iOS can use either a WiFi or cell connection. With the app having been launched only on the Hong Kong iTunes, it is yet to be seen whether it will hit the global market.
So, will you revert back to the revamped Yahoo? Let us know.