Facebook CEO Mark Zuckerberg At IIT Delhi: Here's What Went Down
Facebook CEO Mark Zuckerberg is in Delhi today and hosted a Townhall Q&A at the Indian Institute of Technology to a crowd of around 900 students. The visit was posted by Zuckerberg early this month on his Facebook page.
Zuckerberg had posted that he was eager to meet and hear directly from one of Facebook's "most active and engaged communities." India has the second largest user base of Facebook with over 130 million active users.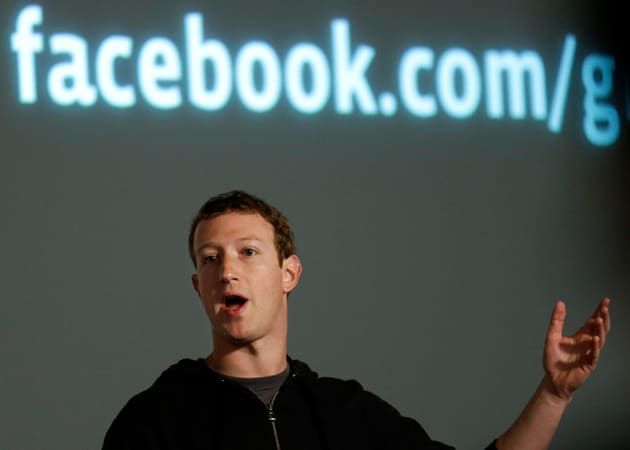 The Townhall Q&A started at 12 pm. Zuckerberg took the stage amidst a round of applause by the crowd. He expressed the importance of the Townhall Q&A in helping the social media site work better for every country.
Why India?
The questions began soon enough. The first question posed was regarding Zuckerberg's interest in India. The Facebook CEO answered by saying that India still has a billion people who don't have internet accessibility. One of his major interests is to bring basic internet access to as many people as possible, if not all. Zuckerberg is especially interested in bringing internet connectivity to rural areas. "We want to get the next billion people online," said Zuckerberg.
"India is the largest democracy. It is one of the countries where you cannot connect the world without connecting India."
Three Key Issues: Availability, Affordability and Awareness
A followup to the previous question was how Facebook plans on bringing internet to the rest of India. Naturally, Mark Zuckerberg mentioned Internet.org.  He posed stats saying that the internet growth rate in India has doubled through Internet.org. Availability, affordability and awareness are three key areas that need to be addressed in order to bring internet.
Solar-powered planes that beam down connectivity, apps that use less data, Free Basics that provide basic information and communication tools not only provide free internet but also raise awareness of what can be found on the internet, are some of the ways the company plans on tackling the three issues.
"Internet.org and Facebook support Net Neutrality a hundred percent."
Death to Candy Crush Invites
The top voted issue, that wasn't exactly a surprise if you've been following Mark Zuckerberg's post, was how to avoid getting Candy Crush invites. Based on the sheer number of votes, the question deserved to be asked. However, the answer did not help concerned and annoyed citizens. Zuckerberg stated that the company is working on getting rid of the problem. "I told my developers that can we have a solution to this problem (Candy Crush requests on Facebook) by the time I do my Q/A… So we are doing it now."
Facebook VR and Artificial Intellegence: A Connected Future
Other questions asked were related to Facebook's VR technology as well as artificial intelligence. With VR, the company wants to make video experience on Facebook more real than ever. And with AI, Facebook wants to make content more accessible for everyone, especially the physically handicapped. So, for example, a person who is blind will be able to understand a picture by having Facebook's AI describe the picture.
There were some lighthearted moments during the Q&A where Zuckerberg was asked what he would do if he had superpowers given by aliens. Zuckerberg answered by talking about the VR headset that is very much like having superpowers, or at least will be in 10 years time. "Through technology, you can pretty much have abilities similar to super powers."
Towards he end of the Q&A, Zuckerberg spoke about startups and the importance of knowing what you want to do rather than going in with little or no knowledge.
"None of the people who built big companies thought that they would be as big as they ended up being… So my advice is focus on what you care about and not the decision to start a company"