Samsung Galaxy Tab Launching Tomorrow 10 Aug – Live Webcast
Samsung is launching the new Galaxy Tab 10.1 Tomorrow in India , shimpents will Start arriving 18th August. The date as reported Earlier by iGyaan was 25 Aug, but looks like the company is in a hurry to push the Tablet out to the consumers.
LIVE WEBCAST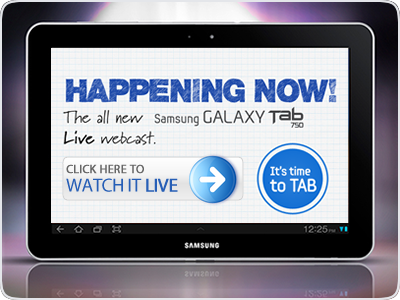 We also had a chance to get our hands on with the earlier 10.1 inch model (thick), check out the video below.
Full Spec Sheet