Tips and Tricks to Make Sure You're Never Left Stranded With a Drained Battery
It's no mystery that smartphones are big time battery hoggers. Given the diverse range of multi-function capabilities, battery life has always been a concern for developers, manufacturers and users. Surely, the smart move would always be to have your charger handy. But life doesn't always go according to the plan. Fortunately, there are plenty of options you can opt to stem the flow of juice from your device.
Here are some essential tips to make sure your phone battery never dies when it is actually needed.
1. Let the battery drain once in a while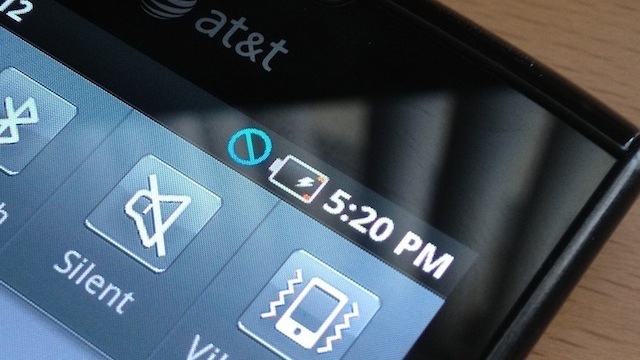 For optimum performance, 'reboot' your battery whenever you can by waiting to charge until the battery is down to about 10 percent. Then, charge it up to 100 percent—and remember not to overcharge it. Overcharging actually reduces a battery's capacity, and every rechargeable battery can only go through the cycle a limited number of times.
2. Minimise notifications
With constant connectivity to the Internet, we tend to get notifications on our smartphones all the time – be it updates on the latest news, emails, high scores from games, add-ons for apps etc. But I'm sure that you would only want to be notified about the more essential events like new text messages or messages from WhatsApp.  Set 'Sleep time' or 'Blocking mode' to switch off Wi-Fi and mobile data when you don't need them. If your phone is basically off limits at work, set your device to not ring, vibrate or connect to the internet while you're at work. Likewise, you can set your phone to Airplane mode when you're asleep, or use sleep or blocking modes to set up limits for what your phone does during certain times of the day, whether that's while you're asleep, at work or in a meeting.
3. Update your Apps regularly
Keep your apps up to date. Developers often release updates for apps and games that offer improved optimisation and this can have a big impact on the battery life. If you discover a battery hog, then consider removing it. Don't use task killer apps. Also, keep your smartphone as cool as possible. Sitting in direct sunlight on the dashboard of your car will actually drain the battery faster.
4. Turn off 'in-active Apps'
It is amazing that today's phones have LTE, Wi-Fi, NFC, GPS and Bluetooth, but do you really need them all round the clock? Your phone lets location-based apps reside in the background, and the constant drain of your battery will become noticeable, fast. Wi-Fi hogs a lot of juice on all devices because it's always searching for a signal. You can also turn off 4G LTE if you happen to be somewhere without a strong signal. Keep the screen as dim as you can stand it, and close apps when you are done with them. This way, they don't run in the background. Extend the refresh time: Set your email to get new messages every 15 minutes (or even longer) rather than as soon as they arrive on the server. And whenever possible, put your device to sleep. Also, unless you really need that added awareness, turn off vibration. It actually takes more power to vibrate your phone than it does to ring it.
5. Invest in a Mi Power Bank
 Power Banks are the most popular and convenient way of charging your phone on the go. Xiaomi has two offerings at present in the power bank category.With massive capacity and modest pricing, the devices are perfect for the juice thirsty smartphone batteries. The Chinese electronics giant had launched 5200 mAh and 10400 mAh power bank variants. Read our full review of them here.
6. Battery Cases
Battery cases combine a hardware enclosure, which protects your phone with an extended battery life that can double your phone's endurance. You can find models compatible with popular phones from a variety of manufacturers. Also, carrying a power bank might be a tedious option when you are traveling and are during fieldwork for long hours. So, we're listing some of the best ones for you:
i-Blason cases for iPhones: i-Blason power cases come with amazing advantages which can help you charge your iPhone to 100% battery capacity while working, shopping, or travelling. They are fabricated with impact-absorbing materials and comes with rechargeable battery up to a 4700 mAh capacity battery.
Mugen Power Battery Case for Moto G : Specifically for Moto G, this battery case provides you with 2800 mAh of extra battery. The case has a robust design which, according to makers, can withstand handfull of slips and falls.
ZeroLemon for LG G3 : Rugged Zero Shock Hybrid Protection Case, ZeroLemon case includes Free High Quality Screen Protector and yes a whooping 9000 mAh extended battery (probably the world's highest).
Samsung Extra Battery Kit for Note 4 : This isn't exactly a battery case, however it is as useful. The Spare Battery Charger is great for when your battery is low, but you need to continue using your device and are not able to attach it to a wall outlet. Samsung extra battery kit charges your battery without needing to connect the handset. Simply slip the battery into the storage compartment and connect your charging cable. The size of this charger makes it easy to charge at home or on the go.